Welcome to www.CatholicSpringtime.com
This site is a collaboration between two great friends, Thomas J. Neal, Ph.D. and Peter Bond, H.C.P. (Holy Card Printer ;-)
Our goal is to help promote the New Evangelization in both print and electronic media.
We have been friends for almost two decades and have worked together to develop prayer materials
and devotional resources for various Catholic projects over the years.
We tried to find a way that we could work together on a website project that would allow both of us to share our love of the
Catholic Faith and put our gifts, talents and friendship at
the service of the Church...thus was born www.CatholicSpringtime.com.
We are happy to offer a complete line of Catholic prayer resources and materials.
We hope you share this site with your friends, family and parish.
May we all grow closer to Christ and His Church during this exciting and grace filled Springtime of the Catholic Faith.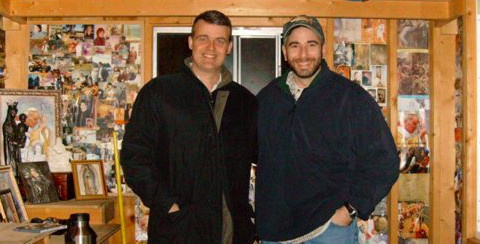 About Tom Neal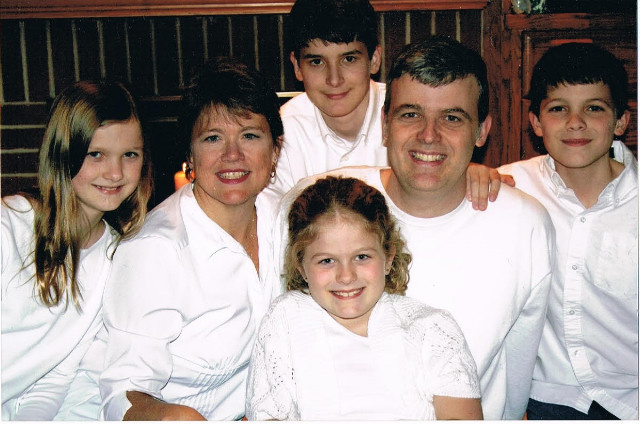 Tom is shown in the picture above with his lovely bride Patti and their 4 wonderful children,
Michael, Nicholas, Maria & Catherine. Tom earned his Ph.D. in Religion from Florida State University and previously
headed up the St. Joseph Educational Center in Des Moines, Iowa. He recently began teaching at
Notre Dame Catholic Seminary in New Orleans. He is a great author and favorite in the blogosphere.
His musings and insights can be found at http://nealobstat.wordpress.com/
About Peter Bond
Peter is shown in the picture above with his beautiful bride Cathy and their 10 children,
Gabriel, Eve, Joseph, Patrick, Blaise, Anastasia, Mary-Joy, Chiara, Emma & Ella
Peter is a Catholic entrepreneur who currently owns:
www.CatholicPrayerCards.org, www.PersonalizedHolyCards.com & www.CatholicPrinting.org.
He also is involved in running the Catholic Radio station in Tallahassee, FL (www.1330theRock.com)
and operates the following businesses to help raise funds for Catholic non-profits:
www.BeeHolyHoney.com, www.PetesPecans.com and www.ReginaCigars.com
YEAR OF ST. JOSEPH PRAYER CARDS, BUY 1 GET 2 FREE --> CLICK HERE
2 FOR 1 ON ALL OF OUR UKRAINE RELATED PRAYER CARDS CLICK HERE
2 FOR 1 ON ALL OF OUR CORONAVIRUS RELATED PRAYER CARDS CLICK HERE
2 FOR 1 ON ALL OF OUR PRAYERS FOR THE USA CARDS CLICK HERE
To search for a particular holy card on our site try the search box below:
All images, prayer texts, graphic designs, printed materials and content of this site are
© 2021 Catholic Prayer Cards, LLC - Tallahassee, FL unless otherwise noted.